Let's kick it (off)
Hey everyone,

This is a weekly round-up of stories about adventure and reflection, action and meditation, awe and all the rest.

There is a mix of personal story, adventurous narratives, engrossing news, humor pieces, and poetry—all with the aim to inspire action and contemplation.

In the words of Kurt Hahn:
"There exists within everyone a grand passion, an outlandish thirst for adventure, a desire to live boldly and vividly through the journey of life."
Go find it and live it.


…


What I'm Reading
"I don't think you should ever have to tell anybody how good you are at anything."
A fantastic-artistic video about Ned Feehally, who struggles with the self-promotional aspect of today's media-driven landscape. He is one of a few climbers who have flashed V14.
Alas that is the world we live in. And to be frank, social prestige isn't anything new. Of course, the paradox is that here he is as the main feature of the video.
"Under a Sheffield house lies a head high cellar featuring steep plywood and sculpted wooden holds. It is the training venue of Ned Feehally, climber and co-founder of Beastmaker. He is a member of an elite group of climbers to have flashed V14. This is a film about his mindset, motivations and what it takes to be one of the strongest climbers in the world."

…


The selfishness of adventure?
"The idea that adventure is a good thing—that is a proposition that needs to be critically examined.

How do we know it's a good thing?

I think it's a good thing because it's dictated my life.

I also recognize what it's cost me and I don't mean in just in terms of friends dying, but in aspects of my own character I never fully developed because adventure is ultimately selfish." – David Roberts

(Emphasis by the newsletter curator)
This is a tension I grapple with. There are activities that you love to do, that make you feel the most alive. Inherently, these may be selfish acts.
The alternative is surely not to not pursue these. We are here to live, after all. I do believe we should all be so lucky to find things that make us sing for joy.
Perhaps the key is in the recognition of the selfishness, and then to actively welcome others into finding their own pursuits (worth being selfish over).

…


In Bosnia, a father's grief swells into an antigovernment movement
In stark contrast to adventure writing, Davor Dragicevic is putting his life on the line for the sake of his deceased son. David, 21, was found dead in a creek last March, and the official explanation was that he had been "a drug addict and a thief, and had killed himself or been murdered by a criminal gang."
Mr. Dragicevic didn't buy it.
"He started a one-man protest movement that has grown into the largest antigovernment demonstration in Bosnia in decades."
Davor is a Bosnian waiter in a cafe, not an adventure seeker.

…


In case you missed it: Pictures of the Super Blood Wolf Moon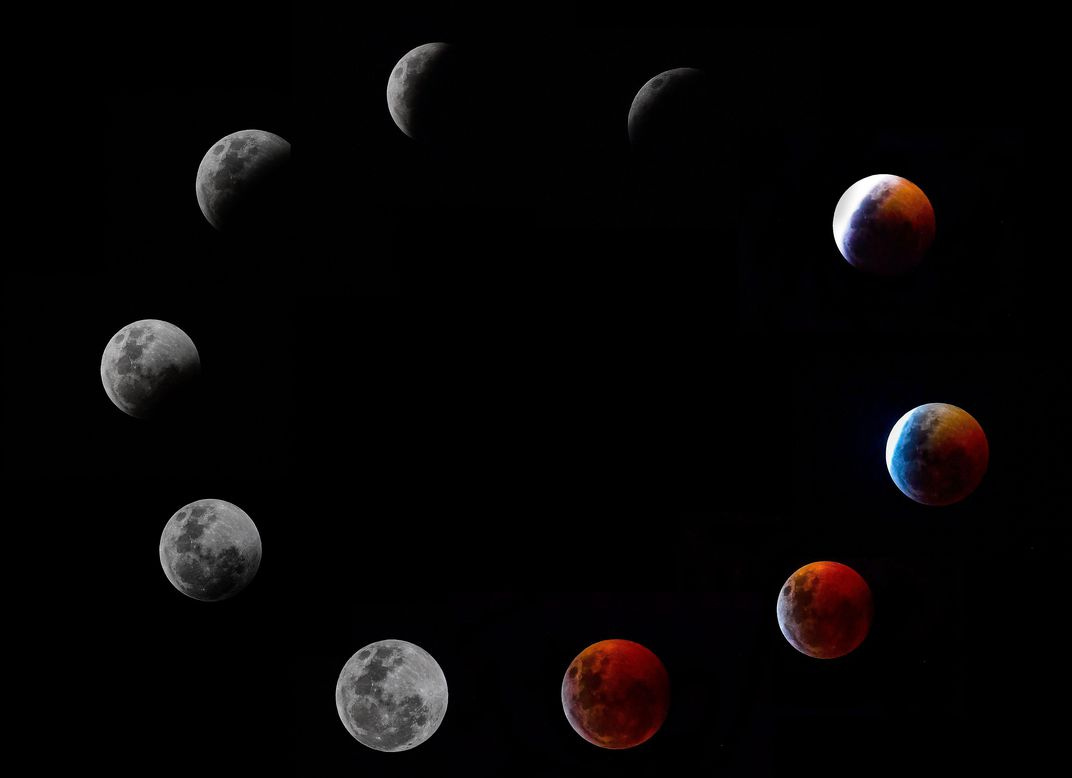 "When the central part of the Earth's shadow, called the umbra, covers the moon, the only light that reaches the lunar surface has been filtered through Earth's atmosphere, which strips out the blue wavelengths and casts the moon in a red glow."

…


On breaking into the world of freelance writing
This interview with Abigail Wise, the Online Editor for Outside Magazine, is jam-packed with advice. I've started implementing some of her tips in my own pitches (holler at me Climbing Magazine!).
It's the freelancer's job to get to really know the publication, know what we are looking for, and then bring an idea to me. A fresh idea.
The basics can be summarized as such:
What can a freelancer do to stand out from the pack, and to make themselves more useful to you?
A great pitch email
Show me you read our publication
Explain your story format
Provide photographs

…


A fun idea: Take a surprise trip
You only learn about the destination 24 hours in advance.
"In their 2018 Travel Trends Report, Ford Motor Company found that 52 percent of U.S. travelers said they enjoy getting lost and spontaneously discovering hidden restaurants and shops to create unique memories when they travel."
Pack Up and Go organizes everything for you, from accommodation to recommendations of what to do. It's sort of like a spontaneous trip with bumper lanes. Go figure.
I once had a friend who would get drunk and buy himself plane tickets to random places. If you wanna have a go, Kayak makes it easy to find destinations you can afford. Though, I prefer skiplagged or skyscanner to find really good deals.

…


What would you do if you knew you would be blind by 40?
Emilia Wint faces just that dilemma. This is her turning point:
"In the fall of 2015 I was diagnosed with Retinitis Pigmentosa… a degenerative retinal disorder. Imagine a vignette photograph with blurred edges. With RP, the edges of your vision gradually get fuzzier and fuzzier, slowly closing in and getting darker…

I've committed to spending my time with extreme intentionality. I structure my life around experiencing as much as I can and doing all the things now which I may not be able to do later." – Emilia Wint

(Emphasis by the newsletter curator)
What's the turning point in your life?

…


Other Bits
Events to get amped for:
Feb. 8-10: US National Toboggan Championships. "The tension of competition thickens the air. The smell of wax pierces your nose, as a complete set of Abominable Coneheads saunters by with their sled. It's February in Camden, Maine, which can only mean one thing: the U.S. National Toboggan Championships, bitches!"
The Coolest Climbing Festivals in Europe to Get You Stoked for 2019. Need some inspiration for where to climb this year? I've organized a list of fun climbing festivals to help you sort it out.
…


Quotes:
"Even sweetness can scratch the throat, grandma said, so stir the sugar well." – Ocean Vuong in "Notebook Fragments"
…


Books I'm reading:
The Ascent of Nanda Devi: I believe we so far forgot ourselves as to shake hands on it by H.W. Tilman
Kurt Hahn's Schools & Legacy by Martin Flavin

…


Enjoy the round-up?

…


---
Out There / In Here, vol. 1

Header image source: The Project Magazine