Also, how adventure is really a mindset
This week centers around stories from people who decided to write their own adventure story, often by dramatically shifting their life's path. The characters overcame self-doubts, fear, and other objections to find joy and understanding. Also super helpful tips on the very first things to think about when you start writing.
---

Opportunities
The Italian Sabbatical
Live like a local in the small village of Grottole. Four people, three months, one authentic rural experience.
Live and Write in Thailand
The Content Castle offers free accommodation + 2 meals/ day in exchange for writing 7,500 words per week (for their marketing clients).

…


What I'm Reading (& Watching)
Onwards and upwards
An uplifting video on turning 35, and all the beauty that comes with growing with family, friends, and the pursuit of what moves you.

On how to use what you have for a story
AC Shilton shares her story of transition from an endurance athlete to a farmer, and how that changed her perception of her own body.
"After giving up competitive running, cycling, and triathlon, I bought a farm in Tennessee. I didn't know at the time how challenging—and life-affirming—growing my own food would be."
How can you use your own struggles and redemption to tell a story?
On transporting human waste down the Colorado River and doing what you love
Sometimes it's not about the money.
"Last year, according to a nationwide survey of incomes across the U.S., I made less money than a part-time doughnut fryer in Maryland and a hospital clown in New York."
Fantastic writing and an excellent piece to dissect for storytelling.
How adventure is really a mindset
Tim Moss shares his week-long hitch-hiking adventure on a £100 budget.
"Too often we restrict ourselves, hold back on our dreams or rein in our aspirations with the perceived constraints of the world – time, commitments, lack of expertise or knowledge, money."
What excuses might you be telling yourself?
Adventure travel predictions for 2019
When thinking about your places in the travel writing world, it's helpful to understand the larger context. ATTA shared their list of trends to look for in the coming years:
"The United Nations World Tourism Organization recently reported there were 1.4 billion international tourist arrivals in 2018, a 6 percent increase over 2017, and the organization predicts there will be a 3-4 percent increase in 2019"

"In 2017, the Global Wellness Institute reported only 7 percent of all leisure travel consisted of primarily wellness-focused trips, and adventure travel operators have an opportunity to fill this niche."

…


On Writing
Former Guardian science editor, letters editor, arts editor and literary editor Tim Radford shares his tips for writing. Wide ranging insight and immediately practical.
Some highlights:
1. When you sit down to write, there is only one important person in your life. This is someone you will never meet, called a reader.

3. So the first sentence you write will be the most important sentence in your life.

10. So here is a rule. A story will only ever say one big thing.

11. Here is an observation. Don't even start writing till you have decided what the one big thing is going to be, and then say it to yourself in just one sentence.

…


The Arts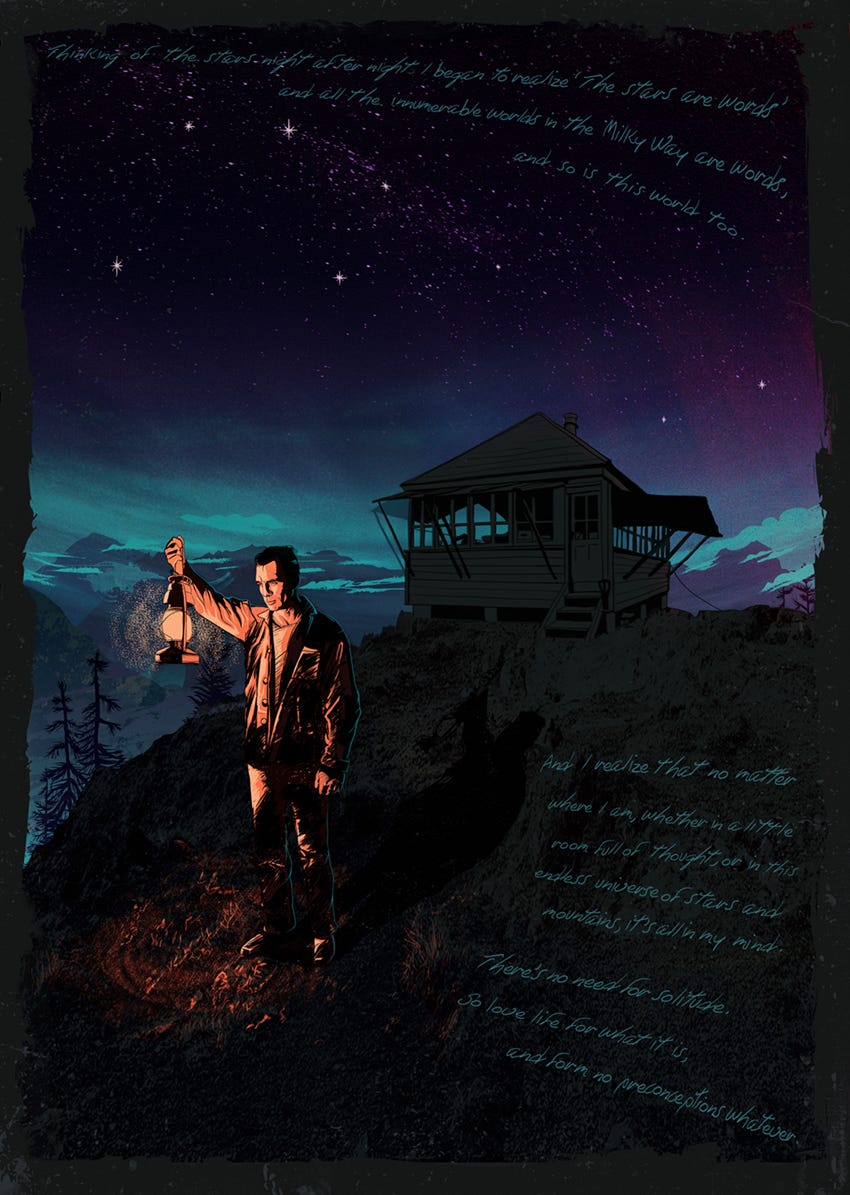 Illustration by Pete Lloyd
Say what you will, but Kerouac is one of my favorite authors. These illustrations by Pete Lloyd are fantastic.
---
Enjoy the round-up?

…


Out There / In Here, vol. 3
Main photo source: airbnb